How To Fix iOS 14 Screen Time Widgets Not Working Or Blank Issue
By Spencer Mcfadden, on December 10, 2020, in iPhone Problems | SOLVED
Summary:[How To Fix iOS 14 Screen Time Widgets Not Working Or Blank] iOS 14 Screen Time Widgets not working or blank on your iPhone 12/11/Xr/X/8? Follow this article to learn how to fix iOS 14 Screen Time Widgets issue. Get Fix My iPhone Free >
Why My Screen Time Widgets Not Working in iOS 14? I've seen many posts of iOS 14 where the Screen Time widget actually is working. But for me the Screen Time widget in iOS 14 on my iPhone 11 Pro only shows a blank space and if I try to open Screen Time from the widget I only get a black screen. Anybody else with this issue?
Fix iOS 14 Screen Time Widgets Not Working Problems
The Screen Time is a hidden in iOS 14 Settings menu keeping track of how much time you spend on your iPhone with specific apps. It's an easy way to monitor and cut down on your iPhone usage as well as battery saving (2020 Most Common iPhone Glitches and How To Fix). Apple also offers a default widget for Screen Time, which allows keep track your iPhone usage and performance without checking in Settings app. In this article, we will discuss how to fix iOS 14 Screen Time Widget Not Working Or Just Blank issue.
---
Part 1: How To Fix Screen Time Widget Not Working Or Blank
With the the Screen Time Widget on iOS 14, you can look at your iPhone usage data without fetching in Settings app (How To Fix iTunes Error 50). It's also easy to open the full report on your stats via tapping the Screen Time Widget. If you see it's blank or show no content, follow steps below to have a quick fix.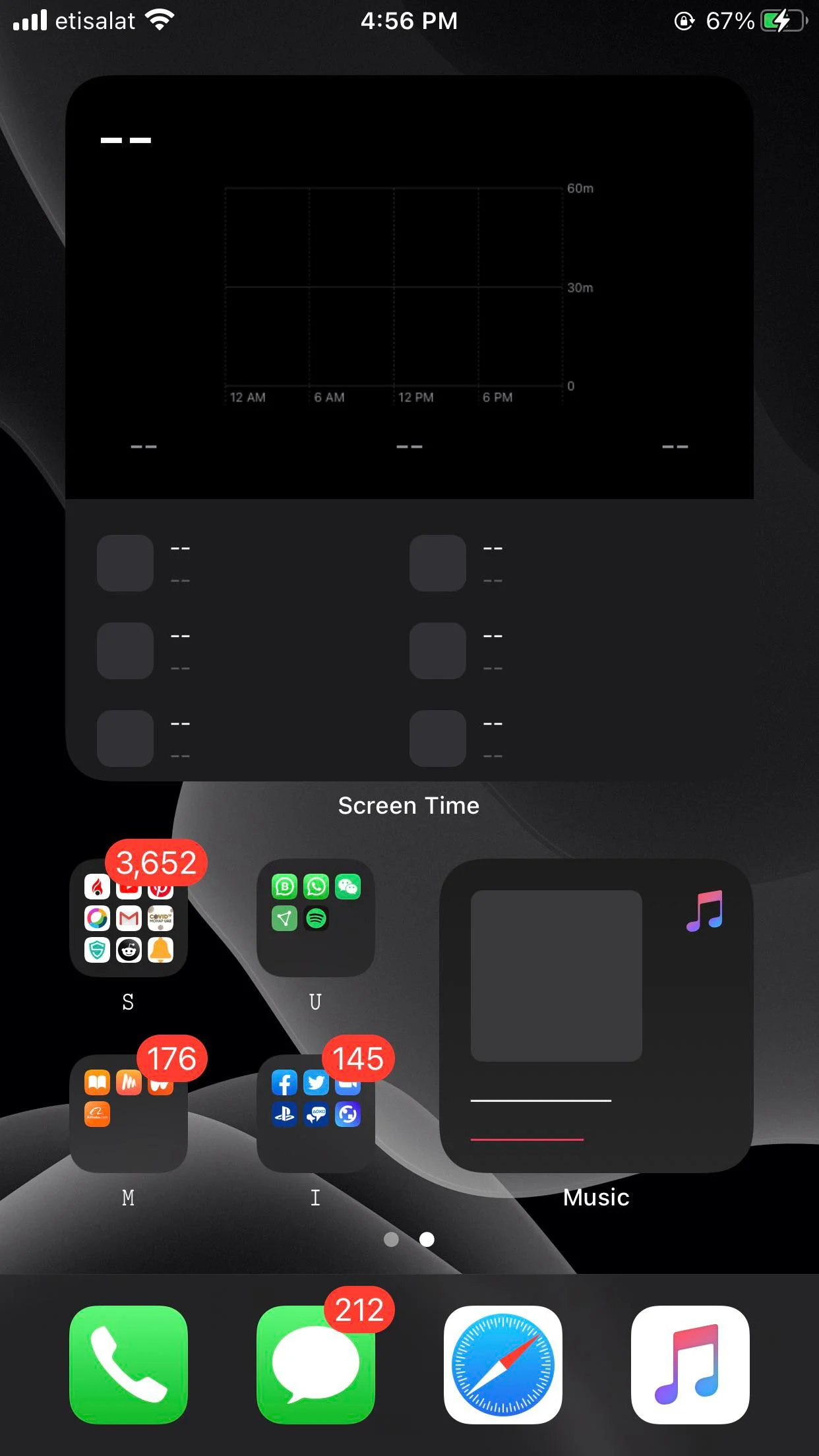 Fix iOS 14 Screen Time Widgets Not Working Problems
---
Further Steps To Fix iOS 14 Screen Time Widgets Not Working Or Blank Issue:
Step 1

Remove Screen Time Widget: Touch and hold the Screen Time widget that you want to dlete from this iPhone > Tap Remove Widget > Tap to confirm.

How To Remove Screen Time Widgets on iPhone

Step 2:

Add Screen Time Widget Back: From the Home Screen, touch and hold a widget > Tap the Add button > Select the Screen Time widget > Tap Add Widget > Tap Done.

Add Screen Time Widget On iPhone
Widgets on the Home Screen Place widgets anywhere on the Home Screen for information at a glance. Perfect for tracking your commute, activity, Calendar events, or News stories. See Complete iOS 14 Manual Guide
The Bottom Line
Now can you fix this iOS 14 Screen Time Widgets Blank or not working problems with our suggestions above? If you still have further iOS 14 software issues or bugs, feel free to contact us and we are happy to help. In addition, we will keep updating our iOS 14 Porblems list so that to cover all upcoming software/hardware glitches on your Apple devices.
---
More iPhone Problem Fixes and Tips