Google Books (previously known as Google Book Search or Google Print) is an ambitious project from Google Inc. that searches the full text of books and magazines that Google has scanned, converted to text using optical character recognition (OCR), and to make them available online. Today, the service is getting redesigned with the Google Material Theme.
What's New
The new Google Books makes each title's most pertinent information easier to access. Comparing with old version, it puts details in neat little boxes that make them easier to find and click. The classic interface already showed you a book's description, its author's history and their other works, while the redesigned version also includes options for where you can borrow/purchase the title.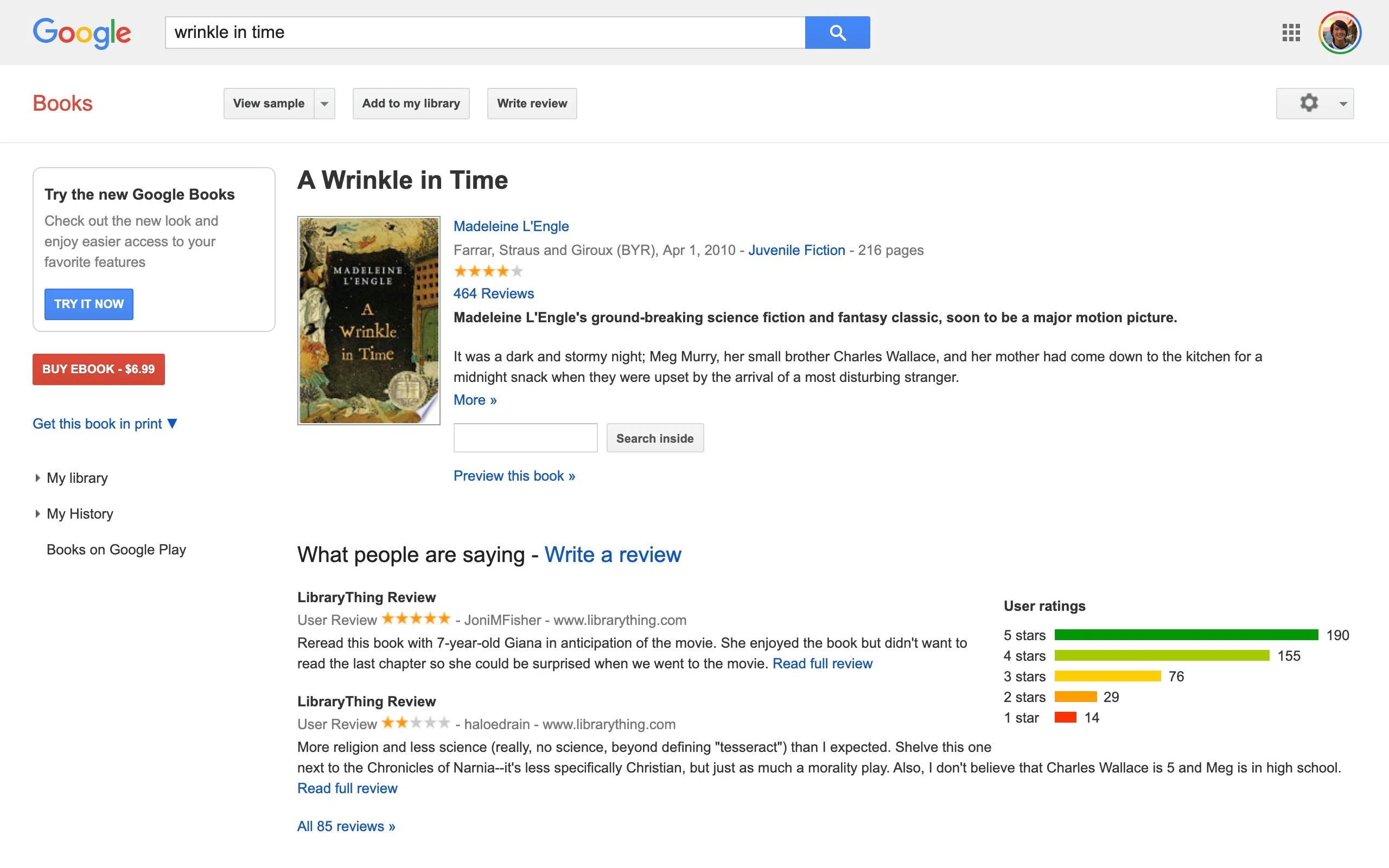 The classic interface of Google Books
Today we're unveiling a new design for Google Books on desktop and helpful features for anyone looking to read, research or simply hunt for literary treasures. We've redesigned Google Books so people can now quickly access details like the book's description, author's history and other works, reader reviews and options for where you can purchase or borrow the book.
---
Powered by Google Arts & Culture
There's also an experiment that gives readers a fun, interactive way to browse the Google Books collection using artwork from Google Arts & Culture. Tap on an image and get recommendations for books written on related themes.
---
The Bottom Line
The new Google Books redesign is available on the desktop web today and can be manually opted into.